20/Nov/2017
Music in Style Shuku Iwasaki Series vol. 40 will be held as the 4th Takamatsu International Piano Competition Pre-event.
"Music in Style" is a series of concerts, which has been held since 1976 and was received the Art Festival Award in 1989.
This time she will play with her brother Ko Iwasaki (violin) and her nephew Jun Iwasaki (cello).
Tickets are available at the following ticket agencies. Please come enjoy the wonderful music.
♪ Information
Date: Monday, November 27
Doors open: 18:30 Curtain time: 19:00
Venue: Small Hall 1 at Sunport Hall Takamatsu
Admission: advance ticket Adult: ¥3,500 
             Student
:
¥1,000
      Day-of-performance ticket Adult: ¥4,000 
             Student
:
¥1,500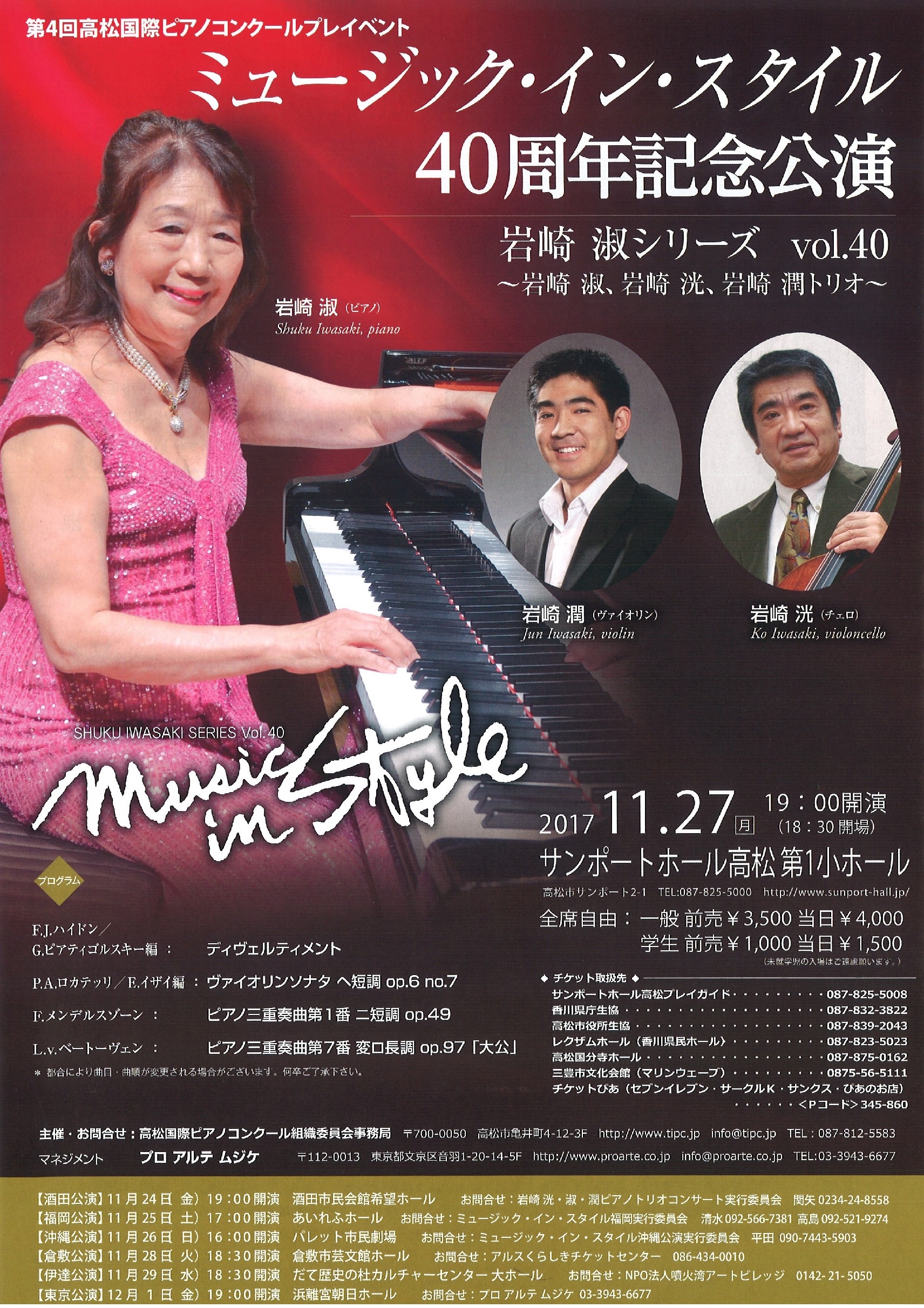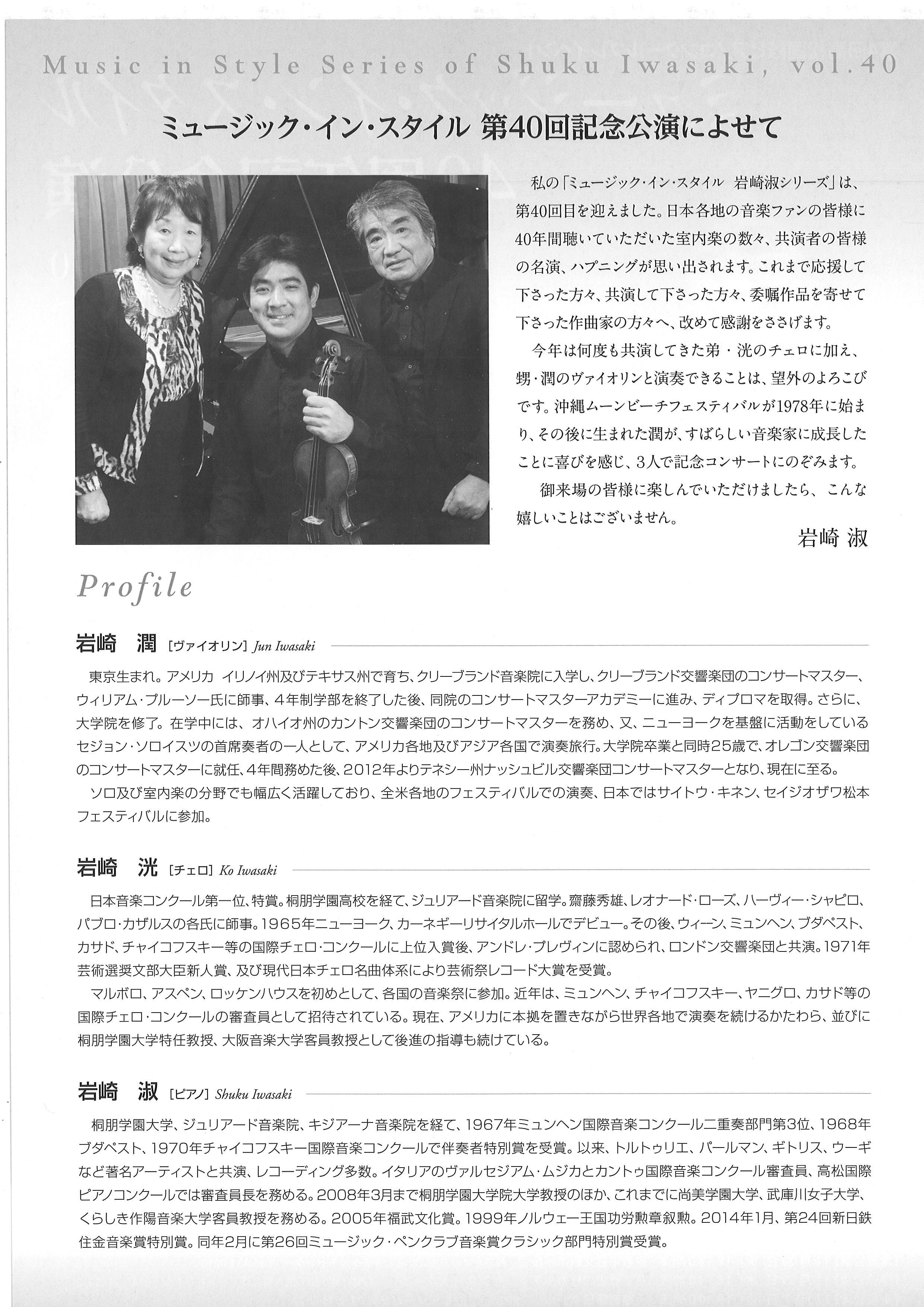 ♪ Advanced tickets are available below:
● Sunport Hall Takamatsu Play Guide
    (087-825-5008)
● Kagawa Prefecture Office Co-op
    (087-832-3822)
● Takamatsu City Hall Co-op
    (087-839-2043)
● Rexxam Hall (Kagawa Prefecutral Hall)
    (087-823-5023)
● Takamatsu Kokubunji Hall
    (087-875-0162)
● Mitoyo Bunka Kaikan (Marin Wave)
    (0875-56-5111)
● Ticket Pia
(Seven Eleven, Circle K,, Sunkus, Pia)
    (0570-02-9999)
    <P code> 345-860
♪Program
F.J. Haydn - G. Piatigorsky: Divertimento
P.A. Locatelli - E. Ysaÿe: Violin Sonata in F minor, Op. 6 No. 7
F. Mendelssohn: Piano Trio No. 1 in D minor, Op. 49
L.v. Beethoven: Piano Trio in B-flat major, Op. 97 "Emperor"
* The program and the order of performance may be subject to change depending on circumstances.
♪ Others
Organized by Takamatsu International Piano Competition Organizing Committee
Inquiry: Takamatsu International Piano Competition Organizing Committee Office
(087-812-5583)