26/Sep/2015
We invited Ms. Yurina Tetsu, the only contestant from Kagawa to participate in the 3rd Takamatsu International Piano Competition (TIPC), to hold the 2nd School Visit for the TIPC Promotion Event on September 25, 2015. She visited Maeda Elementary School and Hanazono Elementary School.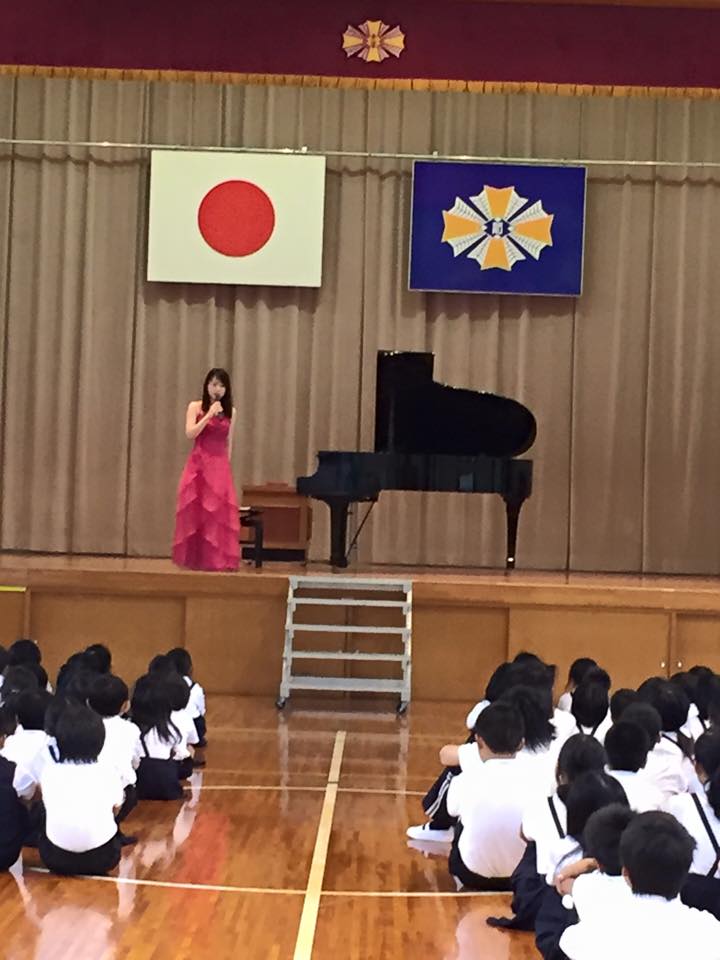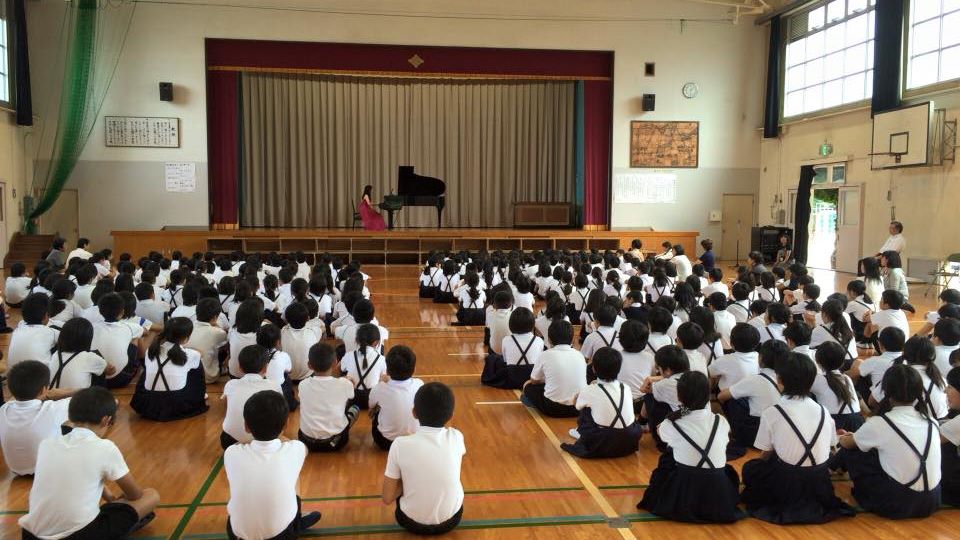 The program included:
Petzold
Minuet in G major
Mozart
Turkish March
Oesten
Doll's Dreaming and Awakening
Schuman
Träumerei
Beethoven
Bagatelle No. 25 in A minor "For Elise"
Chopin
Nocturne No.2 E-flat major Op.9-2, Étude Op. 10, No. 12 in C minor, Polonaise in A-flat major, Op. 53, Étude Op. 10, No. 3, in E major
(nine pieces)
Ms. Tetsu explained the pieces by herself during the performance. After the performance, the students asked some questions to her and sang their school songs with her accompaniment.

She was very happy to hear the comment from the students, saying "I was not sure whether to keep practicing piano in a junior high school, but now, I would like to play like her which was very inspirational.