30/May/2016
Press conferences were held in Takamatsu on May 17, 2016 and in Tokyo on May 25, 2016 for the release of the Application Guideline as well as the main visual image for the 4th TIPC.
The press conference in Takamatsu was held in the lobby of Sunport Takamatsu Main Hall, where will be a competition venue with the beautiful Seto Inland Sea in the background. In Tokyo, it was held at the International House of Japan, which offered a picturesque view of the garden.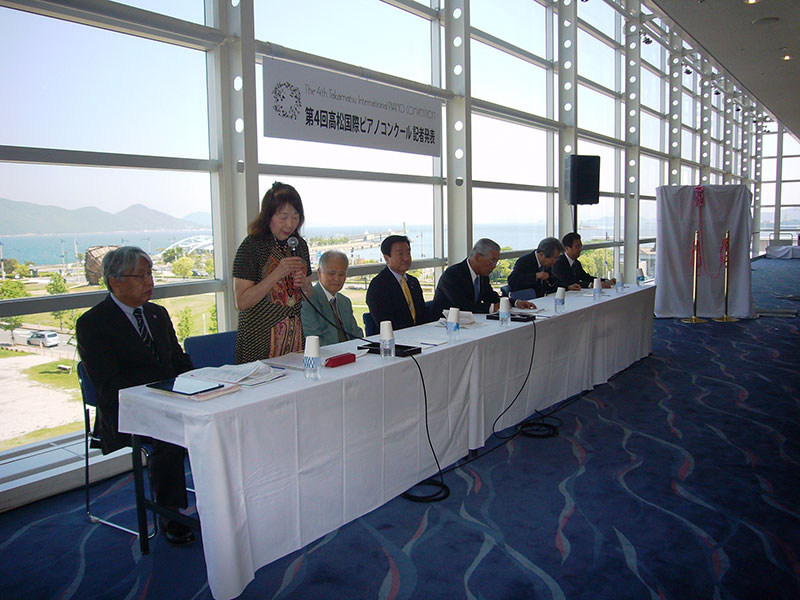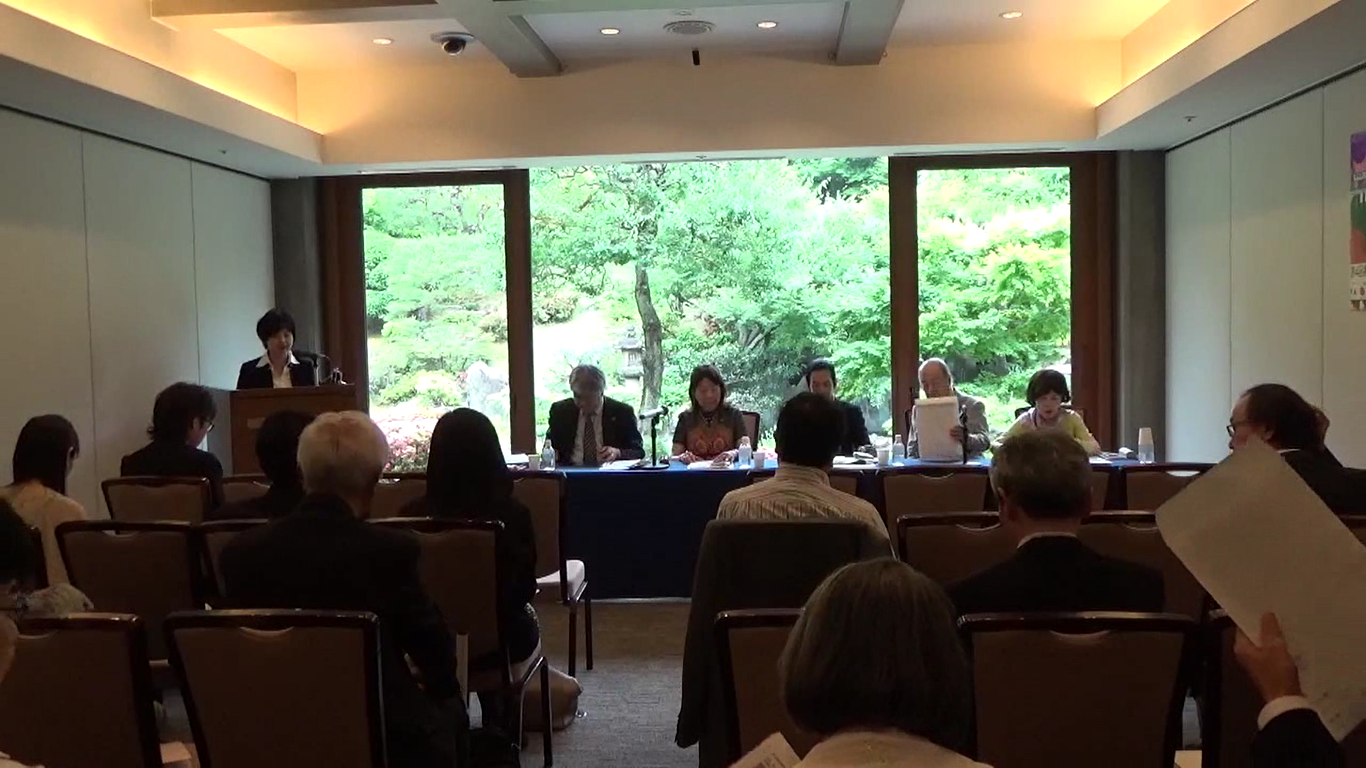 【Takamatsu】
Date: May 17, 2016 10:00 - 11:00
Venue: Sunport Hall Takamatsu, Main Hall Lobby
Attendance: Katsuhiko Takesaki (Chair of the TIPC Organizing Committee), Shuku Iwasaki (Chair of Jury), Takeshi Kawashima, Toshio Tenkumo (Vice Governor of Kagawa Pref.), Hideto Onishi (Mayor of Takamatsu City), Momoki Tokiwa (Committee member), Osamu Hirokado (Committee member), and Masamichi Tsukuda (TIPC Office Director)
Ms. Iwasaki, Chair of Jury, spoke about the features of the 4th TIPC and the main visual image was introduced.
Mr. Takeshi Kawashima, who also designed the main visual images for the past three competitions, introduced a very artistic image which fits perfectly for the art-loving Kagawa Prefecture.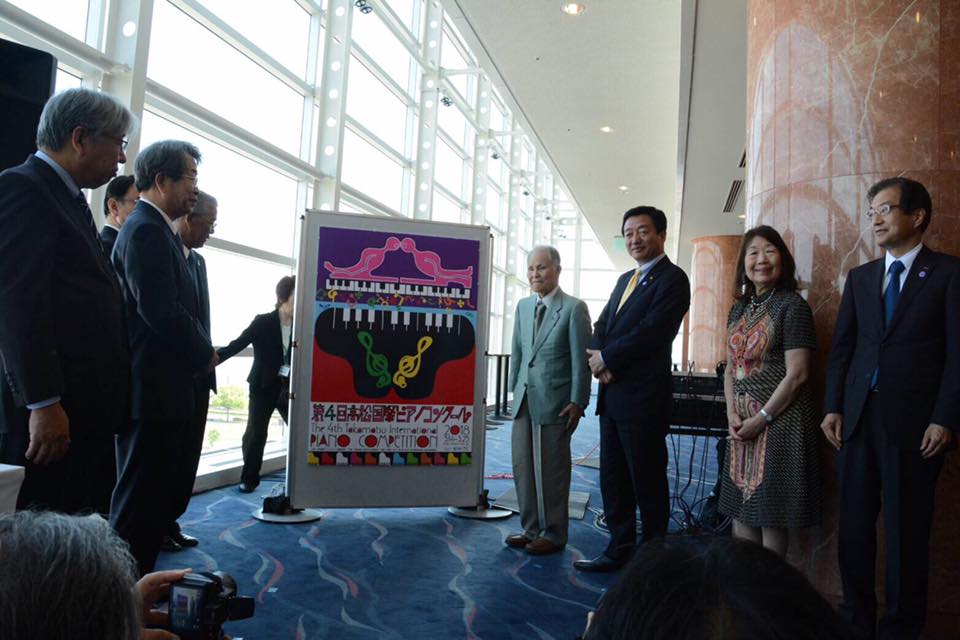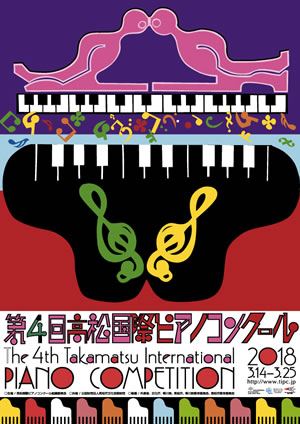 【Tokyo】
Date: May 25, 2016 13:00 - 14:00
Venue: International House of Japan
Attendance: Shuku Iwasaki (Chair of Jury), Susumu Aoyagi (Vice Chair of Jury), Shinichiro Ikebe (Jury), Ikuyo Kamiya (Jury), Masamichi Tsukuda (Chair of the Operating Committee)
Jury members attended expressed their thoughts and expectations toward the 4th TIPC. Then, Vice Chair of Jury, Mr. Aoyagi explained the application procedure in detail.
In addition, Ms. Noriko Koide who will be composing the commissioned piece for the next competition was introduced by Mr. Ikebe. 

Many questions were brought up actively in the following Q&A session and the conference successfully ended.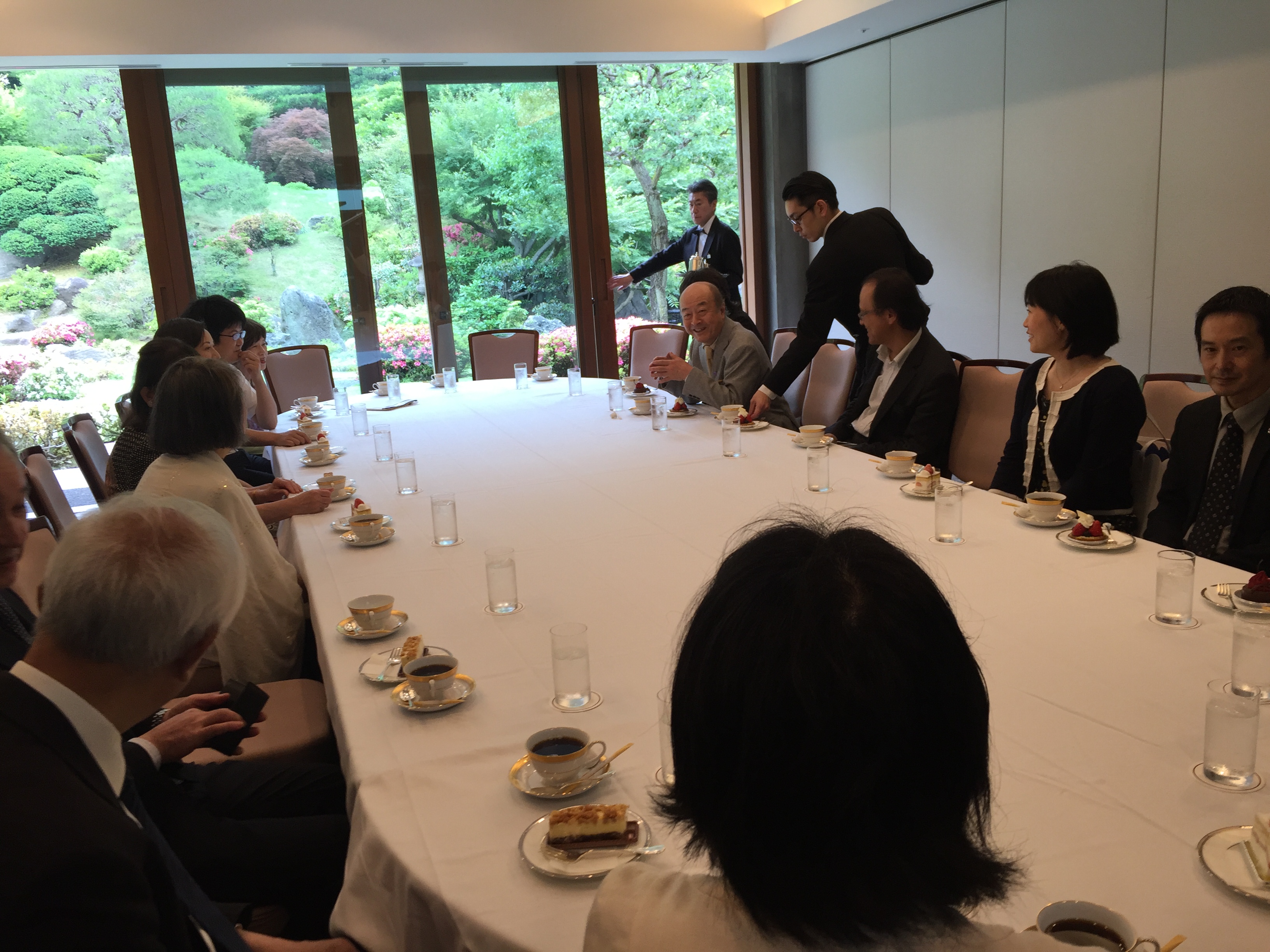 After the conference, a small gathering was organized in a separate room, taking advantage of a great opportunity that jury members got together. 
Everyone had a good time at the gathering in a relaxed atmosphere.


Both press conferences were uploaded on the 4th Takamatsu International Piano Competition Official YouTube channel. Please click the links above respectively. 
 【Takamatsu】 & 【Tokyo】 (Translation is in preparation.)
The application guideline is available for download in three languages: Japanese, English, French.

The application form will be uploaded very soon. 


We are looking forward to many pianists applying for the 4th Takamatsu International Piano Competition!