14/Sep/2015
The 60th Busoni International Piano Competition was held from August 24 to September 5, 2015 in Bolzano, Italy. Ms. Ji-Yeong Mun, the first-prize winner of the 3rd Takamatsu International Piano Competition, was awarded with the first prize at this prestigious competition.
Following her success at the Geneva International Music Competition at the end of last year, she became the first Asian to win the competition in the history of 60 year.
The Busoni International Piano Competition with a long history and tradition was held for the first time in 1949 and takes place every two years since 2002; the preliminary selection in the first year and the final round in the second year.
Since the first-prize winner shall be selected unanimously in principle, only 27 first prizes were awarded in the last 59 years. The last first-prize winner was Michail Lifits in 2009. Other famous winners in the past include Alfred Brendel, Ingrid Haebler, and Martha Argerich.
We all are looking forward to Ms. Mun's further success in the future.
Congratulations!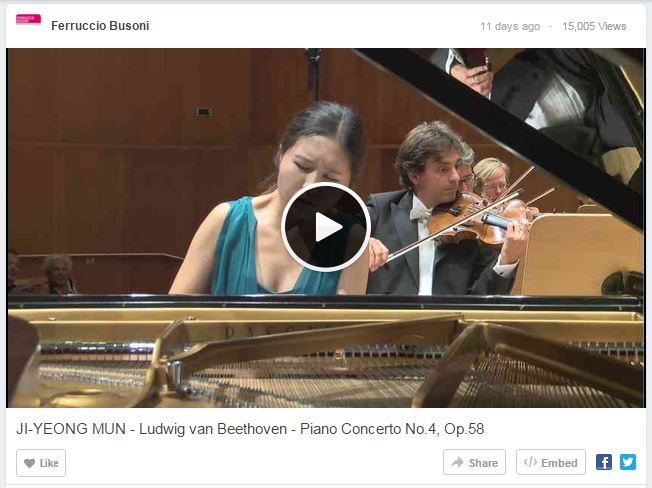 Ms. Mun received the following prizes:
Special Prizes:
The Interpretation of Contemporary Piano Music
The Interpretation of Beethoven Concerto
Keyboard Trust Career Development Prize
Amadeus Prize
Alice Tartarotti Prize
■The 60th Ferruccio Busoni International Piano Competition