Chairperson of Jury
Shuku IWASAKI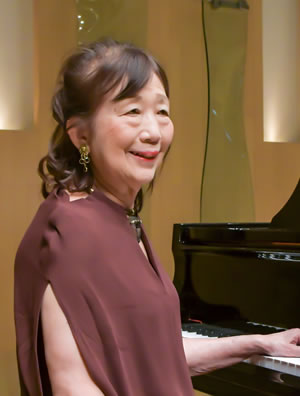 ©︎Eisuke Miyoshi
The 5th Takamatsu International Piano Competition (TIPC) will finally be held from March 15, 2022. In the past, many pianists from around the world have participated, and some of the best pianists have gone out into the world.

Our past first-prize winners include Pavel Gintov (the 1st TIPC, Ukraine), Alexander Yakovlev (the 2nd TIPC, Russia), and Jiyeong Mun (the 3rd TIPC, Korea). These past winners have since won prizes in international competitions, and Ms. Jiyeong Mun's victories in the piano category of the Geneva International Music Competition in 2014 and the 60th Busoni International Piano Competition in 2015 are fresh in our memory and are truly a stepping stone from Takamatsu to the world. Then, in the fourth edition, we sent out the first Japanese winner, Yasuko Furumi.

Thanks to the understanding and cooperation of our jury members, in addition to the prize money, the winners have the opportunities to perform in Europe, the United States and other countries to make their debut. The previous winner, Yasuko Furumi was received multiple opportunities to perform in Italy, Poland, and the Czech Republic. I am delighted that, through these opportunities, we could appeal the significance of the Takamatsu International Piano Competition to the world as the competition which produces outstanding pianists from Japan.

We are looking forward to seeing what pianists will participate in the 5th Takamatsu International Piano Competition, and hope that many people will come to Sunport Hall Takamatsu, surrounded by a beautiful view.