Adviser
Hideto ONISHI(Mayor of Takamatsu City)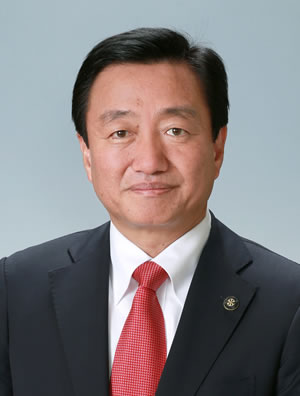 On behalf of the citizens of Takamatsu, I am very pleased to extend my sincere congratulations and warm welcome to the contestants and all those came to our city on this special occasion to attend such a grand event this year after the 5th Takamatsu International Piano Competition (TIPC) was postponed due to the pandemic last March. I would also like to express my deepest gratitude to the TIPC Organizing Committee and all those involved for their efforts in putting this event together.

This competition has been held every four years since 2006 under the slogan "Shared Dreams, Shared Emotion." It's an event that supports the realization of the "dreams" and "goals" of young pianists who aspire to perform on the world stage and creates opportunities for them to come into contact with outstanding musicians. The fact that such a competition is held in our city, and that it can convey to the world the wonder of music and the charm of the City of "Takamatsu, Marine Capital of the Seto Inland Sea" is truly significant not only for the promotion of music and arts but also for international cultural exchanges.

The TIPC, a member of the World Federation of International Music Competitions and now world- class in both name and reality, received 245 applicants from 26 countries and regions. I look forward to a high-level of music competition by the talented aspiring contestants, who have been selected through a rigorous screening process. I'm sure they will share the excitement with the audience. I hope that this competition will provide an opportunity for many pianists to spread their wings and play an active role in the world of music.

Finally, I would like to ask for your continued support and consideration in order for this competition to continue to grow as an international cultural event rooted in the community. I would like to express my genuine wishes for the success of this competition and for all of your good health and prosperity.