Adviser
Hideto ONISHI(Mayor of Takamatsu City)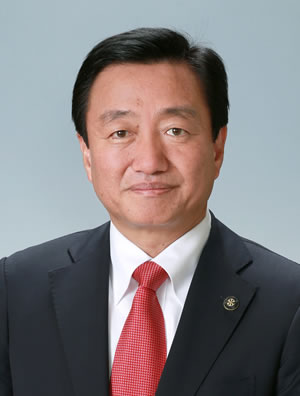 It is my great pleasure as the mayor of the host city to announce that The 5th Takamatsu International Piano Competition will be held in the spring of 2022. The Takamatsu International Piano Competition is an international event that helps young pianists, who aspire to rise to the lime light, achieve their dreams and goals while creating opportunities for them to interact with the world's outstanding musicians. I would also like to extend my invitation to any of you who may be interested to join from all over the world as well as all over the country.

The fact that the competition has been held at Sunport Hall Takamatsu, which is the center of the creation and dissemination of arts and culture in our city and that we are able to convey the excellence of music and the appeal of "Takamatsu, Marine Capital of the Seto Inland Sea" to the world, is very meaningful for the promotion of music and arts in our city as well as international cultural exchange. I also anticipate that this competition will lead to the fostering of civic pride.

This competition has delivered a high level of performances by young and talented pianists, and the contestants and audiences alike have shared the excitement through the amazing performances. I hope that the 5th competition will be another great opportunity for many talented international pianists to flourish and spread their wings to the world.

Finally, I would appreciate and look forward to your continuing support while making this competition even better as an international cultural project rooted in our community. I would also like to express my deepest gratitude to the Takamatsu International Piano Competition Organizing Committee and all those involved in preparation for the upcoming event.