Adviser
Toyohito IKEDA(Governor of Kagawa Prefecture)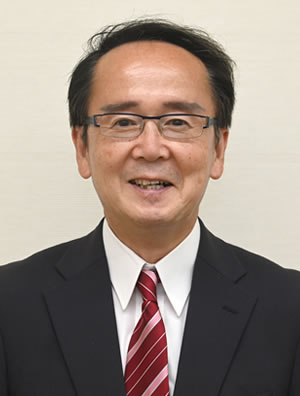 I would like to extend my heartfelt congratulations on the opening of the 5th Takamatsu International Piano Competition, which will be held over 13 days from February 12th to the 24th.

I also want to share my deep admiration for the incredible work of the Takamatsu International Piano Competition Organizing Committee, as well as the businesses, and cultural and artistic organizations from within and without the prefecture that made it possible for this event to be held safely amid the current social circumstances. I also extend my respect to the many people who, through their passion and hard work, supported this event.

This competition is a source of hopes and dreams to young piano lovers around the world and provides new momentum to Kagawa's music scene, and is attracting worldwide attention as a gateway to success for young pianists of the World Federation of International Music Competitions.

This year's competition hosts 50 contestants from 10 countries and regions selected through a rigorous selection process from among 245 contestants from 26 countries and regions. I am sure that their high-level performances will unleash a wave of emotion over the audience and captivate them with their music.

I find it very significant for such a competition to be held in our prefecture, and we should take advantage of this precious opportunity to promote the richness of "Art Prefecture Kagawa" to people in Japan and abroad, which, with your continued support, will help increase the number of visitors to the prefecture and help revitalize the local community.

I hope that the pianists and judges from around the world, as well as all of those present here today, will take this opportunity to experience the charms of Kagawa and Takamatsu by trying our authentic Sanuki udon noodles, fresh seafood, and delicious fruits, while also discovering the Seto Inland Sea, known as the "Jewel of the World", and its rich nature, history, culture, and art.

I wish for the success and continued growth of the Takamatsu International Piano Competition and for the good health and happiness of all of today's attendees.