Jury
Chairperson of Jury
Shuku IWASAKI [ Japan / Pianist ]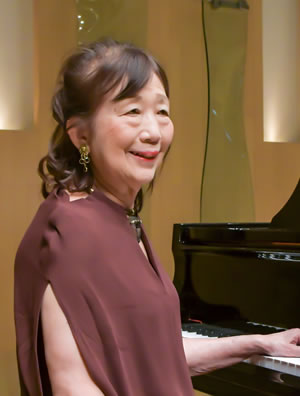 ©︎Eisuke Miyoshi
Born in Kurashiki, Okayama. In addition to hers many concerts career, she has been serving on the jury of Valsesia Musica International Piano Competition and International Orchestra and Piano Competition in Italy.

She was a professor of Toho Gakuen Graduate School from 1999 to March 2008, and a visiting professor at Kurashiki Sakuyo University and Mukogawa Women's University.

Besides, she is an advisor for the Kurashiki Cultural Promotion Foundation and she received Fukutake Cultural prize in 2005 with Ko IWASAKI. She was the Chair of the Jury at the 1st Takamatsu International Piano Competition in 2006 and 2nd in 2010. She has been a representative of the International Music Festival Young Prague from August 2012. In 2018, she has prized a Cultural Achievement Award of Sanyo Shimbun.
Vice Chairperson of Jury
Susumu AOYAGI [ Japan / Pianist ]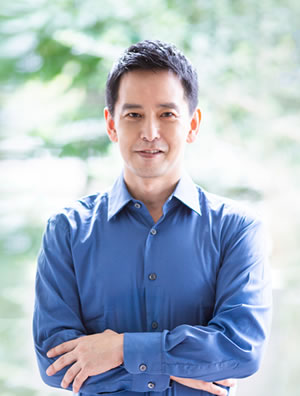 ©︎Ayane Shindo
Born in Managua, Nicaragua and started piano lessons at the age of five. Orchestral debut with the Fort Worth Symphony conducted by John Giordano at the age of nine.
Winner of the All Japan Student Music Competition followed by the West Japan Music Award.
Prize winner of the Marguerite Long=Jacques Thibauld International Competition.
First prizes of numerous international competitions including the Alfredo Casella in Italy, and the Jaen in Spain.
Orchestral and solo appearances throughout Germany, France, the United States, Finland, Czech, Spain, Italy, Australia, New Zealand, Switzerland, Korea, India,China, Singapore, UAE, the Philippines and Japan. Received the 28th Chopin-Society Awards of Japan in April/2002.

Teachers: Yuko Fujimura, Fujiko Yamada, Klaus Hellwig, Pascal Devoyon.
Professor of piano at the Tokyo National University of the Arts (GEIDAI), guest professor at Senzoku Gakuen Conservatory of Music, Sapporo Otani Gakuen University, specially appointed professor at Oita Prefectural College of Arts and Culture.

Vice Chairperson of the jury of the Takamatsu International Piano Competition and is one of the producers of the TIPC.
Musical Director of the Nagasaki Ojika Music Festival since 2013.
Performed with numerous major orchestras and is a celebrated soloist and a chamber music artist,
Recorded 8 solo and 2 chamber music CDs which are highly acclaimed.
Jury
Edward AUER [ USA / Pianist ]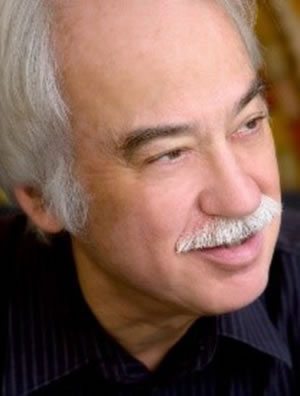 Born in New York December 7, 1941, Edward Auer grew up in Los Angeles; he studied piano with the Schnabel protégé Aube Tzerko, and composition with Leonard Stein, a student of Arnold Schoenberg.
A precocious chamber musician and the son of an accomplished amateur violist, at just eight years old he was playing the Mozart piano quartets and the Schumann quintet with his father and his friends. Already well known in the Los Angeles area in his early teens, he was winning competitions and appearing in concerts there both as soloist and in chamber music. In New York, during his studies with Rosina Lhévinne at the Juilliard School, he was invited to join Young Concert Artists, then a fledgling management for young artists, now the premier organization of its kind. After Juilliard, Mr. Auer went to Paris on a Fulbright Study Grant to work with Julius Katchen.

During his Paris stay, he won the Grand Prix in the Concours Marguerite Long. He also holds prizes in the Tchaikovsky, Queen Elisabeth and Vienna Beethoven Competitions. Now, years later, these and other contests regularly invite him to serve on their juries; the prize in the Tchaikovsky led to an invitation to the White House. The first American to win a prize in the prestigious International Chopin Competition in Warsaw in 1965, he has returned to Poland for well over 20 concert tours, the last one three years ago.

In addition to his full‐time teaching commitment at Indiana University, Auer continues to perform and record. He has played solo recitals and concertos in over 30 countries on five continents, collaborating with such eminent conductors as Zubin Mehta, Riccardo Chailly, Herbert Blomstedt, Sergiu Comissiona, Robert Shaw, and Charles Dutoit.

Long recognized as a leading interpreter of the works of Chopin. Mr. Auer is currently immersed in the project of recording most of his vast Chopin repertoire. Timed to coincide with the 200th anniversary of Chopin's birth in 1810, the series will include the Concertos, the Sonatas, two volumes of Mazurkas and Polonaises, and many other works. Chopin Nocturnes and Scherzos Volumes I and II, and The Two Concertos (recorded with the Shanghai Quartet and bassist Peter Lloyd) have already appeared on the Culture/Demain label, and the Sonatas will be coming out soon. Long‐ respected pianist and critic Harris Goldsmith says of the first Nocturnes recording, "Auer has a knack of surpassing the listener's expectations by way of all sorts of felicitous turns of phrase and tempo, but thankfully the details of his irrepressible individuality are never permitted to break the long line of these diversified tone poems."
---
Vincenzo BALZANI [ Italy/ Pianist ]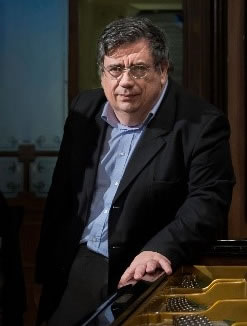 VINCENZO BALZANI graduated under Alberto Mozzati Magna Cum Laude from G.Verdi Conservatory of music Milano. In 1965 he won the Ricordi International. In 1967 he got Liszt prize at Maria Canals in Barcelona.
In 1971 he was top prize winner in many famous competitions as: Pozzoli, Treviso, G.B.Viotti internationals.
In 1975 he successfully represented RAI television at Ravel Competition in Paris.

He has performed 1200 concerts (recitals, chamber and symphonics) all over the world including the most prestigious Italian theatres and festivals (Scala, San Carlo, Regio-Turin, Olimpico-Rome,Festival Michelangeli,Festival dei Due Mondi, Settembre Musica). He is recording on Radio and TV and has recorded several LPs and CDs including Scarlatti, Mozart, Hummel, Beethoven, Chopin, Rossini , Schubert-Liszt.

Since 1973 he became piano professor in music Academies and in the Conservatory of Milan. He is jury member of many international competitions (G.B. Viotti, Pozzoli, London, Madrid, Tchaikovsky junior, Takamatsu, Lion, Hummel, Shenzhen) and holds courses, masterclasses lectures in Italy and abroad. He is artistic director of Citta di Cantu, Valsesia Musica, Pianotalents, Pozzolino, Monterosa Kawai, Tadini International and member of the artistic committe of Pozzoli.

In 2009 in Milano he founded the Pianofriends association organizing festivals, concerts, stages. He is president of PianoIn association.
---
Pascal DEVOYON [ France / Pianist ]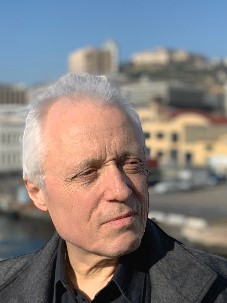 Recipient of top awards at Viotti, Busoni and Leeds competitions, Pascal Devoyon became known throughout the world when he received the Silver medal at the 1978 Tchaikovsky competition, the highest prize ever won by a French pianist at this prestigious competition.

Devoyon has performed with major orchestras such as the London Philharmonic, Orchestre de Paris, Rotterdam Philharmonic, Helsinki Philharmonic, Montreal Symphony and Japan's NHK Symphony, and has given highly acclaimed recitals at the Carnegie Hall, the Amsterdam Concertgebouw, the Berlin Philharmonie and the Queen Elizabeth Hall, London. His repertoire is extensive and includes the complete Beethoven sonata cycle, major twentieth century composers such as Bartok and Messiaen and numerous works by contemporary composers.
Since 2006, he is playing regularly in piano-duo with his wife Rikako Murata. They have been invited all over the world (France, Germany, Japan, Korea, Mexico, Holland etc…). Their 3 recordings include various works from Messiaen, Debussy, Ravel as well as the sumptuous and grandiose Faust Symphony in the transcription of Liszt himself.

He taught in the most famous schools in Europe (Paris Conservatoire, Berlin University of Arts, Geneva HEM), and he is guest professor (tokunin) of the Toho Gakuen School of Music. He was publishing four books on music in Japan. A 5th one will be released in 2019 as well as the recording of the complete Debussy Préludes.

He has been invited as jury member for prestigious competitions such as Long-Thibaud (Paris), Scriabin (Moscow), Leeds, Geneva, Beethoven (Wien) or Youri Egorov (Amsterdam). His students have won prizes in the major international competitions including Leeds, Geneva, Queen Elisabeth or Beethoven (Bonn and Wien).
---
Jan JIRACEK VON ARNIM [ Germany / Pianist ]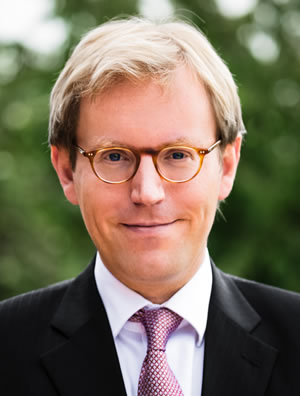 Born into a family of musicians, pianist Jan Jiracek von Arnim was described by BBC Music Magazine as one of the leading pianists of his generation. A top prize winner at the Busoni Competition (Italy) and Maria Canals Competition (Spain), Jan Jiracek von Arnim was one of the winners of the Tenth Van Cliburn International Piano Competition (USA). He regularly performs in musical centres such as the Musikverein Vienna, Philharmonie Berlin, Carnegie Hall New York, and others.

He was appointed professor for piano at the Vienna University of Music and Performing Arts in 2001, and his students are prizewinners of major international piano competitions, e.g. in 2020 first prize winner of "Unisa" South Africa, 2019 first prize winners of the "Top of the World" (Norway) and Tucumán International Piano Competition (Argentina), 2018 at the "Maria Canals Barcelona" and "Dublin International", as well as the "Gradus ad Parnassum" in Austria and "Neue Sterne" in Germany.

He gives master classes on a regular basis in North America, Asia and Europe, most recently for the PTNA Prizewinners and Junior Grade Talents at the Toho Gakuen College in Tokyo, Japan, and the Wilhelm Kempff Foundation in Positano, Italy. In 2020, he was invited for master classes by Boston Conservatory, Peabody Institute and Yale School of Music, as well as summer festivals such as PianoTexas (USA) and "Allegro vivo" (Austria).

Mr. Jiracek von Arnim is frequently invited as a Jury member at international piano competitions, e.g. the "Hamamatsu International Piano Competition" in Japan, the "Busoni International Piano Competition" in Italy, and the "Tchaikovsky International Piano Competition for young musicians". Since 2011, he is the Artistic Director and Chairman of the "International Beethoven Piano Competition Vienna", one of the most prestigious music competitions worldwide.
---
Andrey PISAREV [ Russia / Pianist ]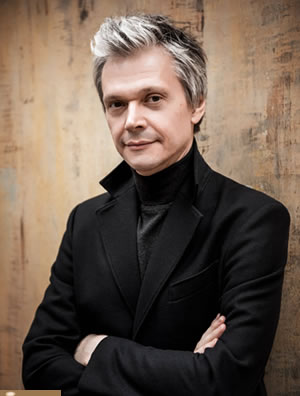 Andrey Pisarev began his Musical education at the age of seven. In 1978 he moved to Moscow,to study in Music College and then at the Moscow Tchaikovsky Conservatory. He graduated in 1987 and received his M.A. degree in 1989.

In 1991, in the International Mozart Competition in Salzburg, a young Russian pianist won Grand Prize — which was the first time since 1956 that Grand Prize had been awarded in this competition.

Besides Mozart Competition Andrey Pisarev won 1st Prize in the Rachmaninoff Piano Competition (Moscow 1983) as well as 1st Prize in the UNISA TRANSNET International Piano Competition and Special Prizes for the best performances of a classical sonata and a Mozart Concerto (Pretoria 1992).

All those competitions opened doors of the most prestigious concert halls for the artist and brought engagements from the Words best symphony orchestras, such as Japan Philharmonic Symphony Orchestra, RAI Orchestra Milan, Cape Town Symphony Orchestra, Russian National Orchestra, St. Petersburg Philharmonic Orchestra. Both solo recitals and concerts with the orchestras were acclaimed by audience and critics in USA, South and Central America, Europe, Japan, China, South Korea, Taiwan, besides all Russia.

He has wide repertoire and feels equally at home when he performs Bach, Mozart, Liszt, Chopin, Rachmaninov, Debussy, Prokofiev, Shostakovich.

Andrey Pisarev is both a Professor and a head of piano department at the Moscow Tchaikovsky Conservatory since 2013 and he has also held master-classes in Russia, Japan, USA, South Korea, China, Brazil, Great Britain, Ireland, South Africa and Croatia.
---
Antti SIIRALA [ Finland / Pianist ]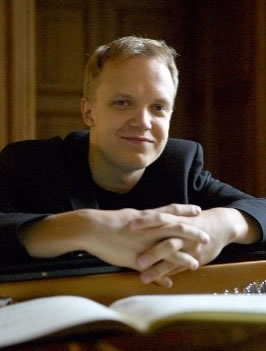 "Siirala's polished and intelligent pianism can hold its own in a catalogue overloaded with excellence." Gramophone
"A pianist who really has something to say" FonoForum

The Finnish pianist Antti Siirala has established himself as one of the finest pianists of his generation. His rich palette of sound colours, his differentiated and songful phrasing and expressive intelligence are praised frequently. Antti Siirala is the winner of numerous international competitions, including the Leeds International Piano Competition. In 1997 he won the International Beethoven Piano Competition Vienna as the youngest laureate in its history. This resulted in the performance of all Beethoven piano works at the Sibelius Academy in Helsinki in the following years and a focus on Beethoven in Siirala's repertoire.

He performs with renowned conductors like Herbert Blomstedt, François-Xavier Roth, Esa-Pekka Salonen and Sakari Oramo, and with orchestras like the Deutsches Symphonie-Orchester Berlin, Bamberger Symphoniker, the Radio Symphony Orchestras of HR, NDR, SWR and WDR, Tonhalle Orchestra Zurich, Wiener Symphoniker, City of Birmingham Symphony, Philharmonia Orchestra London, Residentie Orkest, Gothenburg Symphony, Finnish Radio Symphony, Helsinki Philharmonic Orchestra, San Francisco Symphony and NHK Symphony Orchestra Tokyo. He regularly performs chamber music with partners like Carolin Widmann, Baiba Skride, Lawrence Power, Tanja Tetzlaff, Jan Vogler and Sharon Kam.

Milestones in his career were recitals in the piano series of the Berlin Philharmonic, at the Lucerne Festival and at the Ruhr Piano Festival, at concert halls like Cologne's Philharmonie, London's Wigmore Hall, Amsterdam's Concertgebouw, at the Metropolitan Museum in New York or Zurich's Tonhalle. Furthermore, Antti Siirala was artist in residence for three years at the Konzerthaus Dortmund, featured in its series Junge Wilde.

Recent highlights were his debut with the Belgrade Philharmonic with the Grieg Piano Concerto and the German premiere of Thomas Adès Three Berceuses with Lawrence Power at the Moritzburg Festival. The upcoming season will see Antti return to the Nordic Chamber Orchestra, the Philharmonic Orchestra Mainz under Eva Ollikainen and to the Prague Symphony Orchestra under Pietari Inkinen.

CD recordings, for which he received the Editor's Choice Award of Gramophone Magazine several times, were published by Sony (Schubert's Trout Quintet with newly composed variations) and Naxos (works by Brahms and Schubert transcriptions). Other recordings include the last three Beethoven sonatas (AVI-Music) and Beethoven's Triple Concerto (SONY, with The Knights, Colin Jacobsen and Jan Vogler).
Antti Siirala is professor for piano at the Hochschule für Musik und Theater in Munich.
---
Katsumi UEDA [ Japan / Pianist ]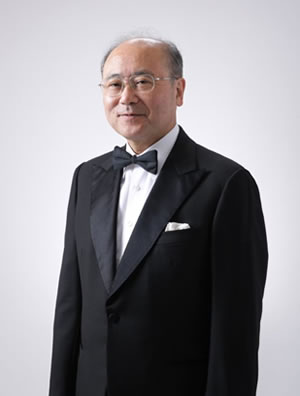 Born in Sapporo. After graduating from the Music High School attached to the Faculty of Music, Tokyo University of the Arts and the Faculty of Music of Tokyo University of the Arts, he completed the Graduate School of Music of the said University in 1975. He studied piano under Yuko Teshima, Reiko Kumagai, Hiroshi Tamura, Jun Date, and Toyoaki Matsuura. He was awarded the Ataka Prize in 1971 and the Kreutzer Prize in 1973.

In 1975, he entered the Hochschule für Musik Detmold and continued his studies at the Universität der Künste Berlin under Klaus Schilde. He won the 2nd Grand Prize at the Concours International "Long – Thibaud – Ville de Paris" in 1977. He attended the lectures on Beethoven by Wilhelm Kempff in Positano, Italy in 1978. He taught as an assistant at the Universität der Künste Berlin from 1978 to 1979.

He has given numerous concerts in Japan, China, Europe, and other countries. Besides innumerable recitals, he performed as a soloist with the orchestras such as NHK Symphony, Sapporo Symphony, Tokyo Metropolitan Symphony, Osaka Philharmonic, the Kyushu Symphony, Berliner Sinfonisches Orcehstra, University Orchestra of Tokyo University of the Arts, etc. He currently plays chamber music with some of the best-known musicians. Between 1986 and 2005, he carried out a total of 27 stages of the "Katsumi Ueda Beethoven Series", in which he played a wide variety of pieces including piano sonatas, variations, chamber music, and Lieder.
He has served as a jury member of national and international music competitions including the International Piano Competition Cologne, the Sendai International Music Competition, the Hamamatsu International Piano Competition, the International ISANGYUN Competition, the Geneva International Music Competition, the Music Competition of Japan, and the International Piano Competition Halina Czerny-Stefanska in Memoriam.

He taught at the Faculty of Music at Tokyo University of the Arts from 1982 to 2017. He also served as Dean of the Faculty of Music for six years from 2008.

Currently a specially-appointed professor at Ueno Gakuen University, Professor Emeritus at Tokyo University of the Arts, and Chairperson of the Managing Committee of the Sendai International Music Competition.
---
Kazumasa MATSUMOTO [ Japan / Pianist ]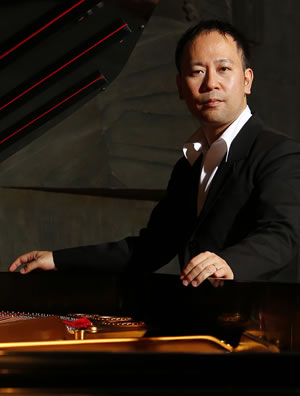 Matsumoto won the first prize at the 67th Japan Music Competition along with other special awards including the Masuzawa Award. He also won the 4th prize at the Busoni International Piano Competition and the 5th prize at the Queen Elisabeth International Music Competition of Belgium.

He has performed with the FOK Prague Symphony Orchestra, the Prague Philharmonia, the National Orchestra of Belgium, the Yomiuri Nippon Symphony Orchestra, the Japan Philharmonic, the New Japan Philharmonic, the Tokyo Symphony Orchestra, the Tokyo Philharmonic, and many others. In 2006 he toured Japan with Beethoven's three piano sonatas. Since 2009 he has toured Japan for three consecutive years with all Chopin programs and a recital series called "Kazumasa Matsumoto's World Music Heritage" began in 2016. His performance earned the trust from many prominent artists including Teiko Maehashi and Fumiaki Miyamoto. He also forms a piano trio with Hanako Uesato and Wataru Mukai.

Matsumoto has released 21 CDs, including two CDs specially selected by the Record Geijutsu ("Pictures of Exhibition" and "Masterpieces of Late Romanticism"). He is currently a guest associate professor at the Nagoya College of Music Pianist Course.
Official website: http://www.kaz-matsumoto.com